Explore the Top 6 Recreational Activities on Perhentian Island Now!
The Perhentian island is a group of small islands located in the South China Sea off the coast of Malaysia. They are part of the Terengganu marine park and offer some of the most beautiful beaches and crystal clear waters in the world. The two main islands are Pulau Perhentian Besar and Pulau Perhentian Kecil, with numerous smaller islands between them.
Perhentian Island offer a variety of activities: snorkelling, diving, swimming, fishing, beachcombing, sunbathing, jungle trekking… With its white sandy beaches and turquoise waters, it is no wonder that Perhentian is one of Malaysia's most popular tourist destinations.
Now let's hop on to the top activities to do in Perhentian Island!
#1 Snorkelling and Diving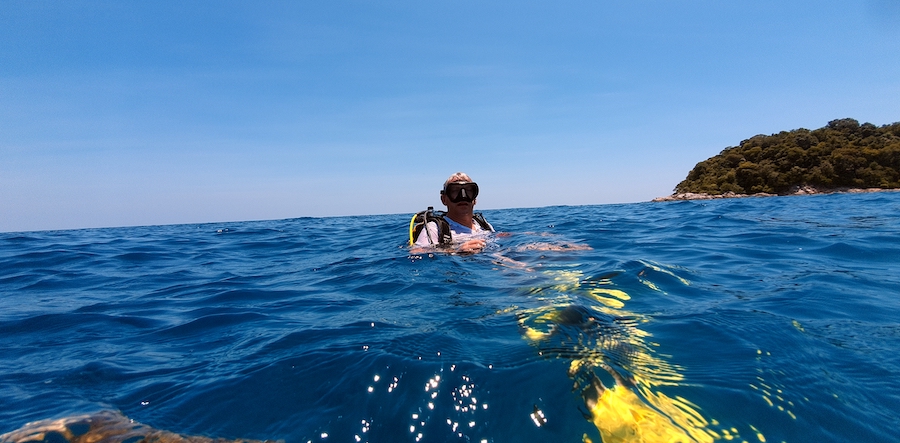 Snorkelling and diving in Perhentian Island is a must-do activity for tourists from all over the world. Located in the state of Terengganu, Malaysia, this small island is known for its beautiful coral reefs and clear blue waters. Indeed, its stunning underwater environment and warm tropical waters provide an ideal environment for exploring the colourful fish. Moreover, there are other marine life that live on its coral reefs awaiting. Both beginners and experienced divers could enjoy snorkelling and diving in Perhentian island.
#2 Relaxing on the Beach of Perhentian Island
Relaxing on the beach is arguably one of the best things to do on an island. There's something calming and peaceful about it. Surround yourself with the sound of waves crashing and feeling the warm sand beneath your feet. Take a deep breath of the salty air, you can feel all the stress and worries of everyday life melt away. You could also walk along the shoreline or take photos of the beautiful scenery. Otherwise, just sit back with a book in hand and let you thoughts drift away.
#3 Island-Hopping Tours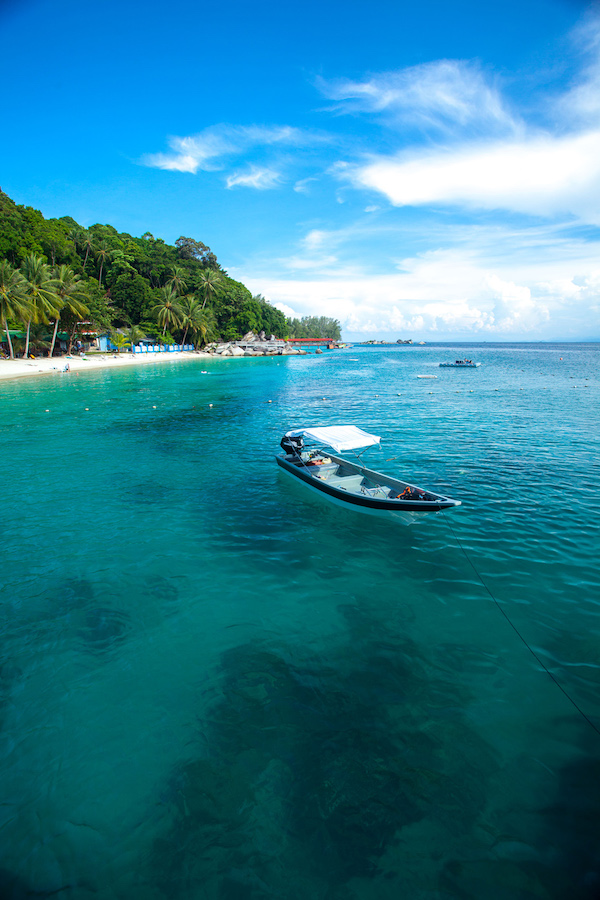 Island-hopping tours are the perfect way to experience the best of what tropical islands in Malaysia have to offer. From snorkelling among beautiful coral reefs and exploring remote beaches, to sampling local cuisine and walking through lush rainforests, these tours provide an unforgettable experience. Furthermore, you can customize their trip according to budget and interests. Besides that, you'll be able to maximize your time in paradise with convenient transportation via boat between each destination.
#4 Jungle Trekking
Pulau Perhentian is one of the most beautiful places in Malaysia for jungle trekking. Located off the east coast, the island offers a unique and exciting experience with lush tropical rainforest, exotic wildlife and stunning beaches. Trekking through this terrain can be challenging yet incredibly rewarding. The little trip allows you to explore the untouched beauty of these islands. So, are you ready to be surrounded by towering trees, majestic waterfalls and clear streams? During your trek you may even spot various species of native plants and animals.
#5 Join Turtle Conservation Programs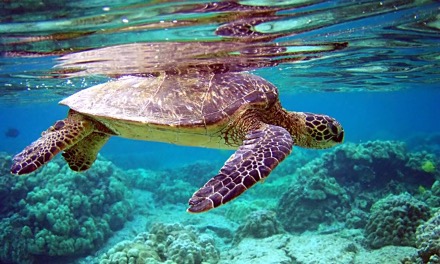 (Picture Credit: The Travel Rebellion)
Pulau Perhentian is home to a thriving turtle conservation program. The program aims to protect the islands' endangered sea turtles by providing nesting sites, hatcheries and educational programs for local communities and visitors. The goal of the conservation program is to create a safe environment for these majestic creatures to thrive by protecting their habitat and reducing the threats posed by humans. You could join public awareness events while you're here, such as beach clean-ups. In addition to contributing to marine reservation, you could learn about the different types of turtles that live in the area and how they are protected. 
#6 Nightlife in Perhentian Island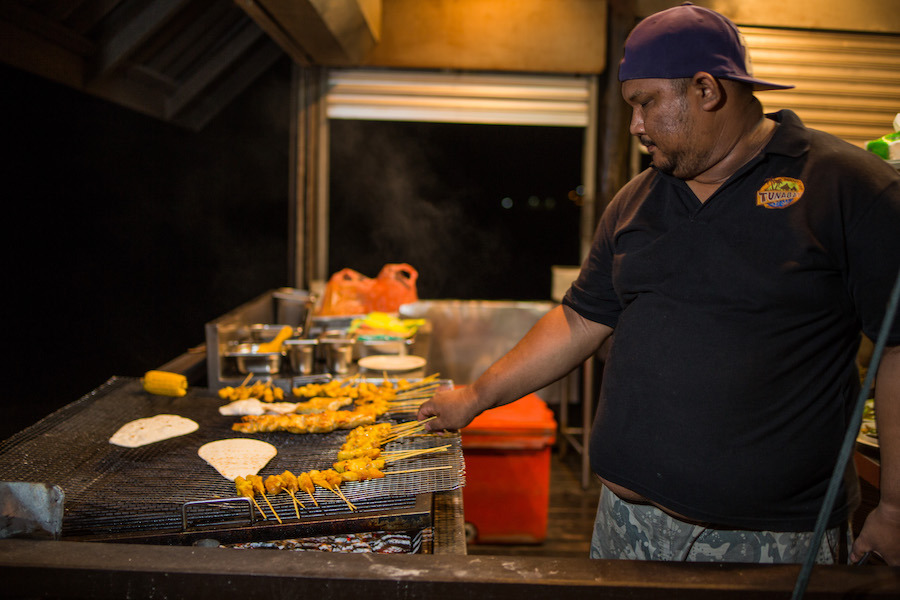 Depending on the weather, there are a variety of activities and events to choose from. From beach bars to cozy restaurants, delicious local food and drinks are everywhere to be found. On the other hand, you could also head out to explore the natural beauty of this tropical paradise at night time – with its stunning coral reefs, lush mangroves, sandy beaches and abundant wildlife.
Visit Tuna Bay Island Resort at Perhentian Island!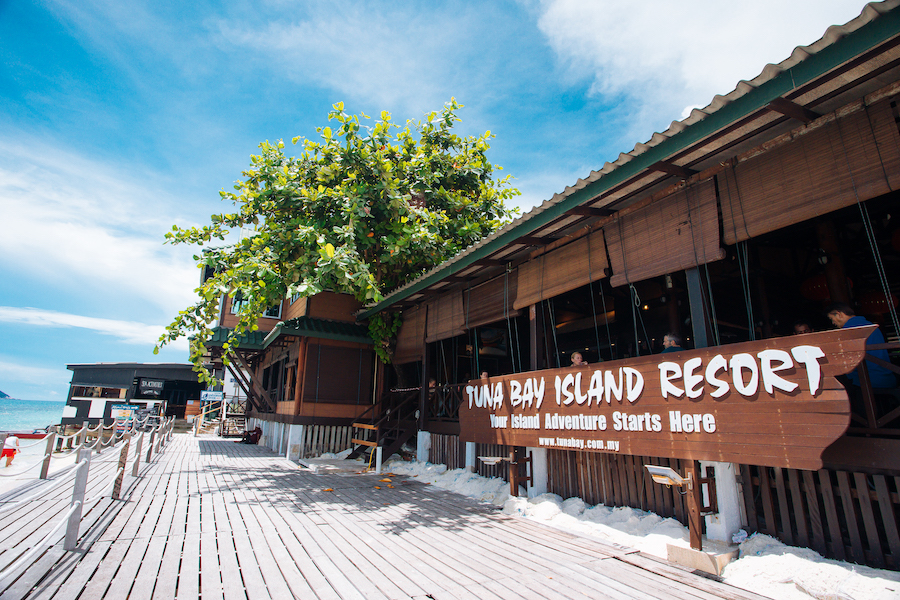 Whether you're looking for a romantic getaway or an adventure-filled vacation, you'll find something to suit your needs on this idyllic island.
Let us help to make the most out of your holiday – check out Tuna Bay Island Resort 2023 Promo & Rates where you can pick a package that suits your interest!
Explore the Top 6 Recreational Activities on Perhentian Island Now!