Discovering the Wonders of Perhentian Island's Marine Life Now
Perhentian island is one of the most popular diving sites in Malaysia, as it is home to a variety of marine life. From small invertebrates like crabs and sea slugs, to giant fish like barracuda, Perhentian island has something for everyone.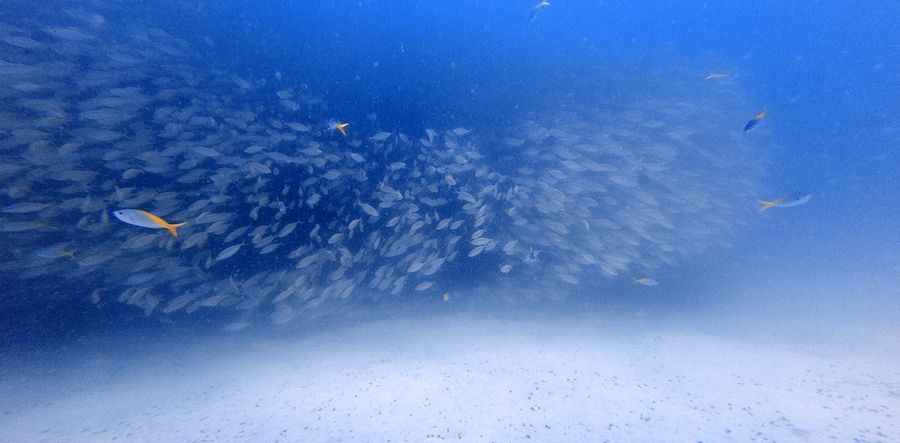 Marine Life in Perhentian Island
Perhentian island is home to vibrant coral reefs and over 200 species of fish. Marine life here includes both shallow-water species as well as deep-sea dwellers that can be seen when diving deeper into the ocean.
Some of the common marine creatures that can be spotted in the waters surrounding the island include:
#1 Turtles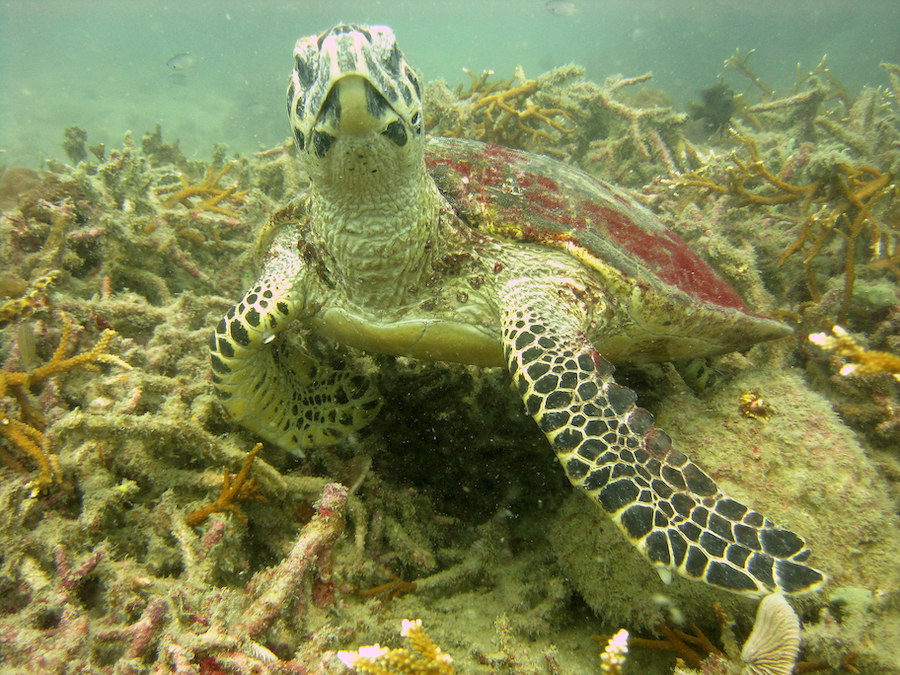 Hawksbill and green turtles can often be seen swimming in the waters around Perhentian island.
#2 Sharks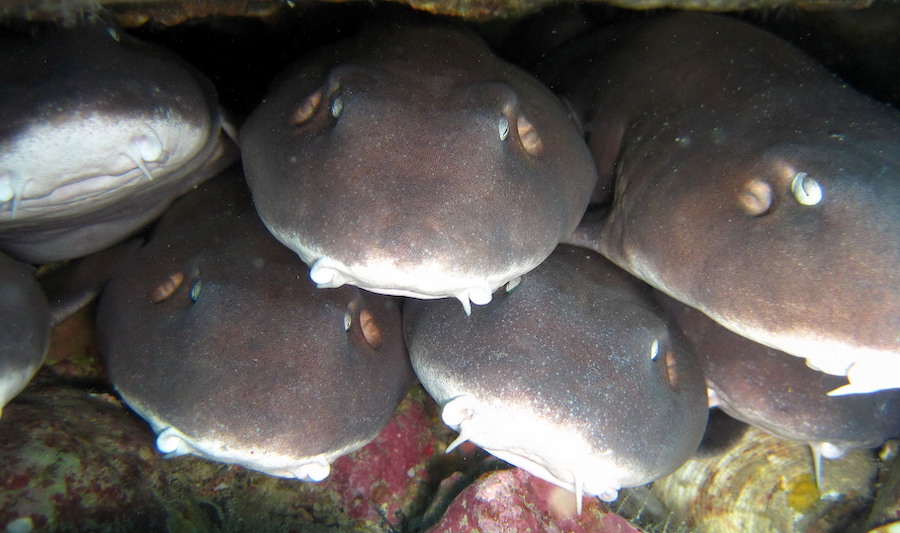 Blacktip and whitetip reef sharks and nurse shark are commonly found in the area.
#3 Rays
Blue-spotted stingrays and eagle rays can be spotted in the sandy areas around the island.
#4 Barracuda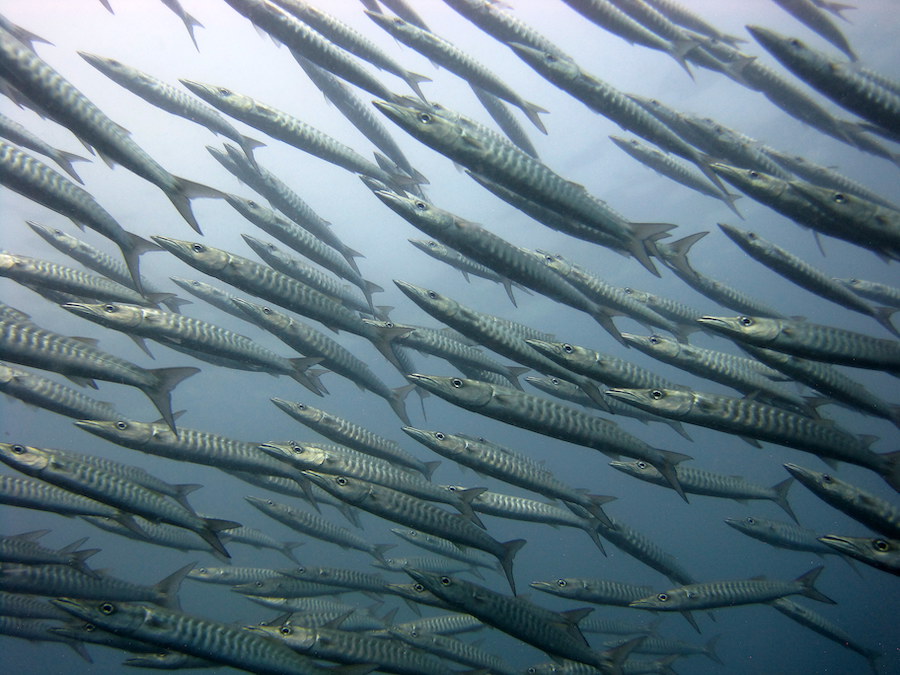 Barracuda are not particularly dangerous to the snorkeler. Despite swimming in the same waters they are a scavenger fish and rarely attack humans.
#5 Clownfish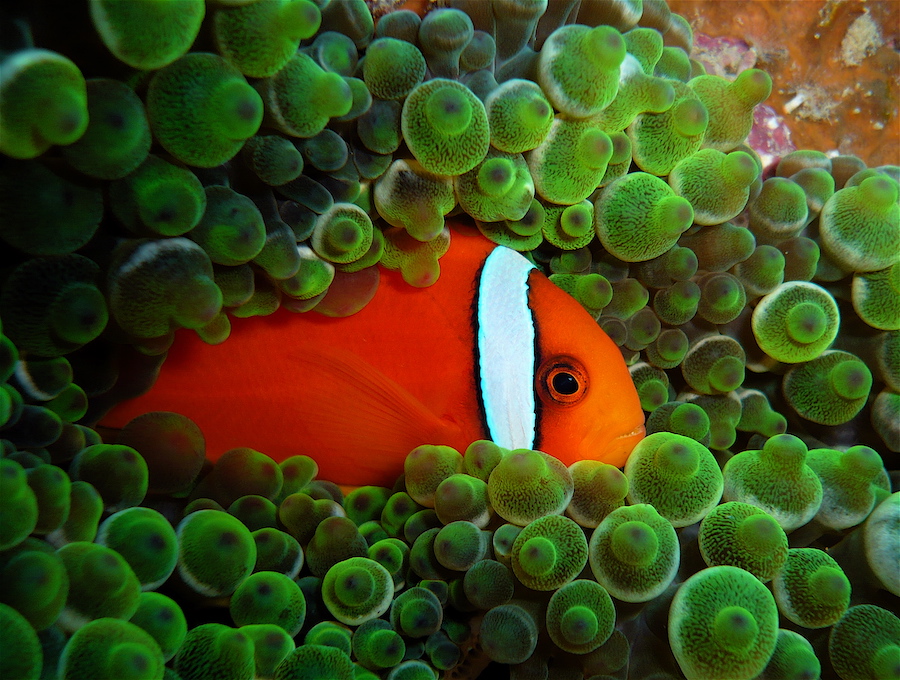 You've found nemo! These colorful, gentle, amusing little fish are a favorite reef safe fish
Exploring the Marine Life at Perhentian Island
The educational value of exploring marine life in this area is immense. From observing sea turtles and other marine species to learning about the environment, there is much to be learned from being immersed in the world of Pulau Perhentian.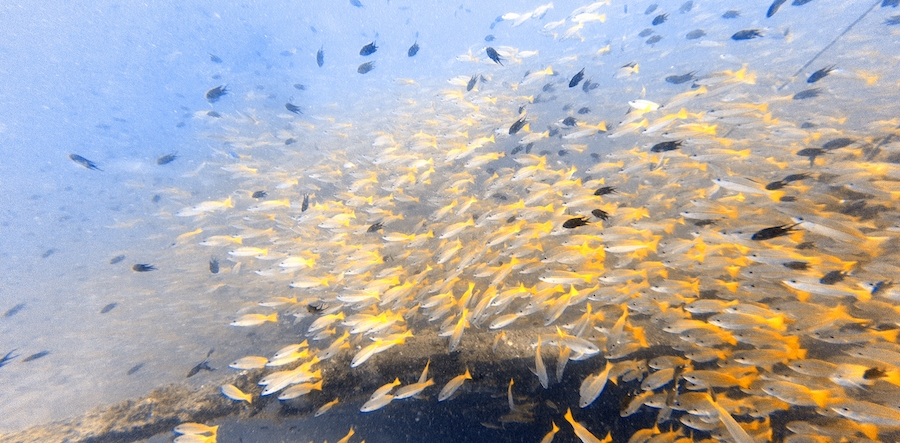 Pulau Perhentian Marine Park
Perhentian islands belong to a protected marine reserve located off the coast of northeastern Malaysia. The marine park covers an area of approximately 15,200 hectares and is made up of two main islands, Pulau Perhentian Besar and Pulau Perhentian Kecil, as well as several smaller islands and surrounding waters.
In order to protect the fragile marine ecosystem and promote sustainable tourism practices, the Pulau Perhentian Marine Park has established rules and regulations for visitors. These regulations include restrictions on fishing, anchoring, and other activities that can damage the marine environment, as well as guidelines for responsible snorkeling and diving practices. Additionally, there are opportunities for conservation and preservation efforts while you are visiting the Perhentian island. It is an incredibly important part of preserving the future of marine life and its ecosystems.
Visit Tuna Bay Island Resort at Perhentian Island!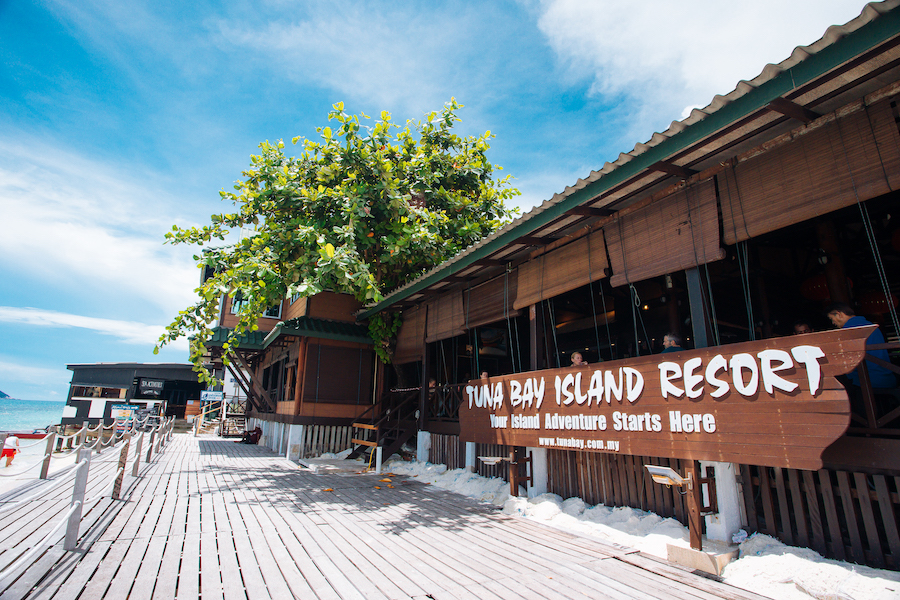 A visit to Perhentian island can be a great adventure and source of fun. With activities in Perhentian island such as diving, snorkeling, kayaking and hiking, there are countless ways to explore the natural beauty of this tropical paradise.
Tuna Bay Island Resort supports the means of marine conservation while committed to provide you best experience on Pulau Perhentian. Explore Pulau Perhentian's marine life through snorkelling, scuba diving, and more!
Let us help to make the most out of your holiday – check out Tuna Bay Island Resort 2023 Promo & Rates where you can pick a package that suits your interest!
Discovering the Wonders of Perhentian Island's Marine Life