Diving in Wondrous Perhentian Island: 3 Things You Should Know
To many divers, Perhentian Island (also known as Pulau Perhentian) is almost a place to call home. It is not rare to come across a diving professional or simply a diving-enthusiast who earned their PADI diving licence in Perhentian Island.
Pulau Perhentian's clear water, good visibility, and high priority for safety makes it a popular choice for those who wish to learn to dive. Nevertheless, the pristine coral gardens and rare marine creatures such as green turtles makes Perhentian Island the staple of any diver's wish list.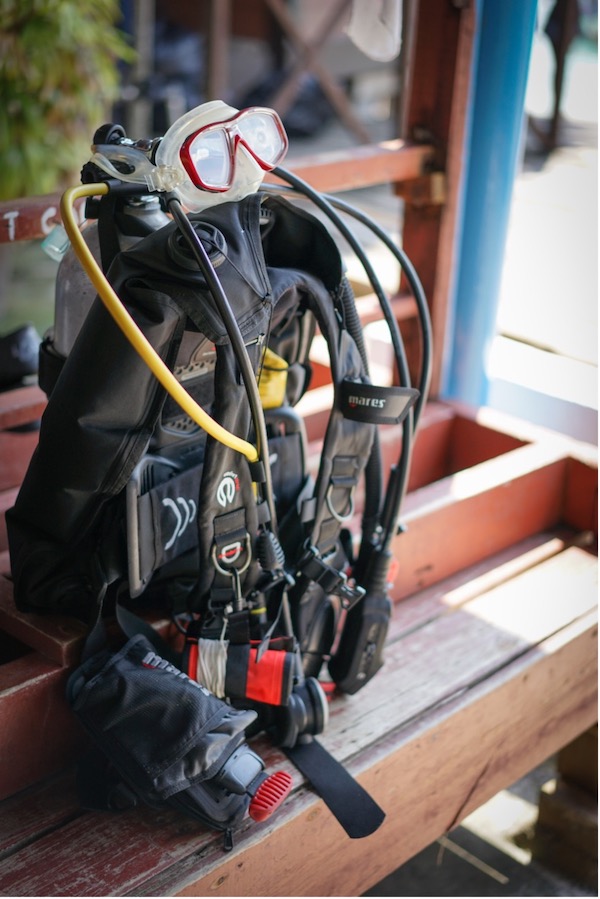 3 Things You Should Know about Diving in Malaysia's Perhentian Island
#1 Which Perhentian Island are we talking about?
#2 When is the Diving Season?
#3 What to expect when diving in perhentian island?
#1 Which Perhentian Island are we talking about?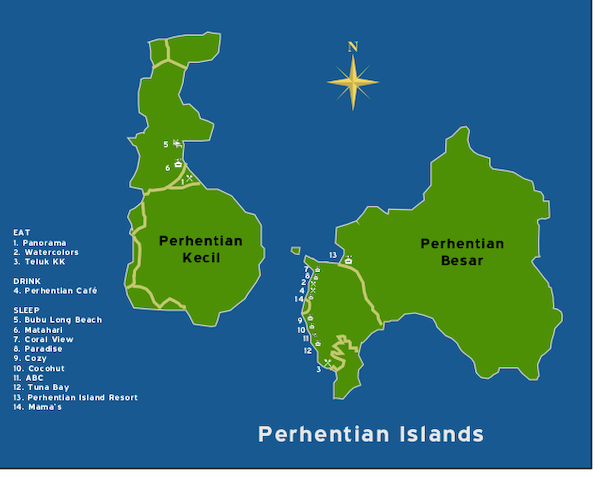 The Perhentian Archipelago consists of 6 islands, while the two main islands are Pulau Perhentian Besar and Pulau Perhentian Kecil. Both are known for pristine beaches, gorgeous sunsets, transparent clear waters and thriving marine life. However, they each provide different experience for visitors and divers. As the more unexplored counterpart, Pulau Perhentian Besar has a more laid back atmosphere with its long, sandy beach taking up your sight.
#2 When is the Diving Season?
When it's diving season, the underwater world in Perhentian Island provide a perfect playland for divers – a good visibility with water temperature at 27°C to 32°C. April to October is the best timing for diving in Perhentian Island, as the weather is warm and sunny while the crystal-clear water is here for your rescue. Approaching end of the year, roughly around November to March next year is usually affected by the Monsoon season and required a full shut-down of the island.
#3 What to expect when diving in Perhentian Island?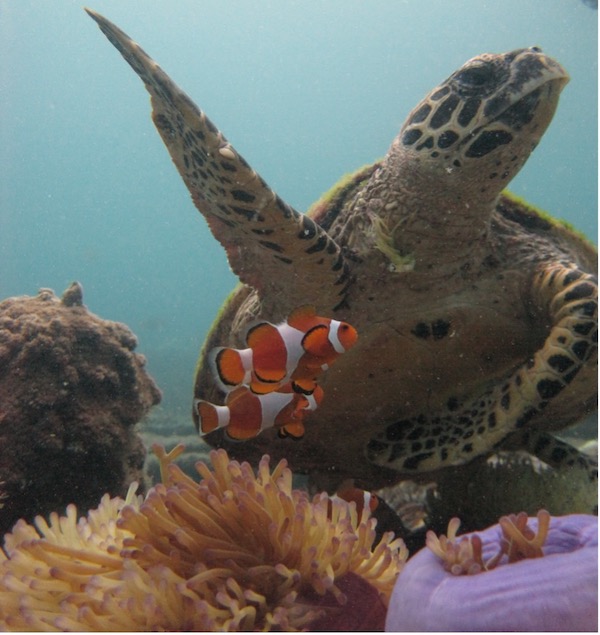 Perhentian Island is never lack of good snorkelling spots and diving sites – that is one of the reasons why people keep coming back to this beautiful island. Some of the diver's favourites are close in distance to the shore, as well as to each other. Thus traveling by small speed boats to achieve multiple dives is a popular activity on Perhentian Island. With the usual weather, you can expect currents that are not too strong which are easy for diving.
At the shallow water, you can find creatures such as giant clams, parrotfish, tamarin wrasse, damselfish, and butterflyfish. The list of inhabitants you will meet during your dive in Perhentian Island could go on forever: octopus, reef sharks, nurse sharks, stingrays, yellow boxfish and barracuda grace… Although partially depends on your luck, these interesting marine life are available and awaiting for you at all time.
Last but not least: How do I get started?
Awarded as an internationally renowned PADI 5 Star Gold Palm resort since 2007, Universal Diver caters to everyone from budding dive enthusiasts to experienced underwater adventurers. The diving center is a stone's throw away from prestigious Tuna Bay Island Resort on Perhentian Island.
Regardless you are looking for a fun dive or planning to take PADI courses to sharpen your diving skills, you will definitely be in good hands.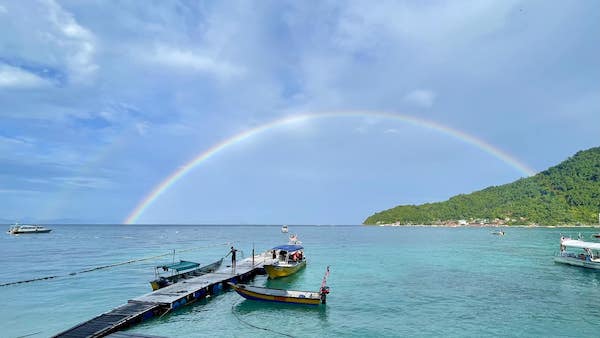 Tuna Bay Island Resort: 5 Days & 4 Nights Free & Easy PADI Open Water Dive Package
4-night accommodation in fully air-conditioning rooms with hot & cold shower
4 daily breakfast
2-Way boat transfer service (K.Besut Jetty to Perhentian; Perhentian to K.Besut Jetty)
Open Water Dive Course with PADI certified card, PADI dive Manual & full set of dive equipment
All Dive course conducted by PADI Certified and experienced Instructor
AS LOW AS RM1,900 PER PAX!*
Explore our full Dive Menu here!
Diving in Wondrous Perhentian Island: 3 Things You Should Know